Street drum circle – Sunday 12 December 2006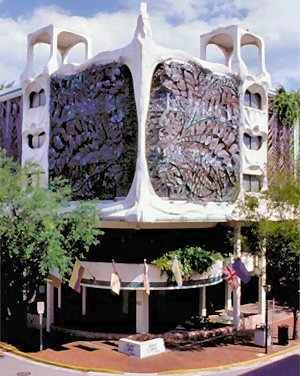 Next Sunday (12/10/06) at noon, another STREET DRUM CIRCLE in Coconut Grove, on Grand Ave in front of the Mayfair, right down the street from "Out of Africa". We can play throughout the afternoon. Bring your drum, bring your dancing feet. I'll have some extra drums.
Take advantage of the last Miami & South Florida drum circles of 2006!
also:
The following weekend Dec 16, 17 (Sat & Sun) 10AM – 6PM, at Coral Castle -28655 South Dixie Highway Homestead, FL 33033 (305) 248-6345- in South Dade, the "Moonfaire" invites drummers to come and drum anytime during the event. It is a pay-to-play event, as the entrance fee to Coral Castle is ~$10. The tribal belly dancers from Lotus Dance Studio will be at the drum circle Saturday afternoon.
The Thursday following that, there's the Winter Solstice Tequesta Drum/Dance/Fire Circle Celebration from 6-12pm on Thursday, December 21, 2006 (Rain Date for the event Friday December 29, 2006) at Hugh Taylor Birch State Park (Primitive Camp area), 3109 E. Sunrise Blvd., Ft. Lauderdale FL. (954) 468-2791 (954) 564-4521. They are planning a potluck buffet, so people who might like to participate may want to bring a little something to share.
Thanks Mark again for the info…
I'm afraid I'm going to be out of town for both events, but all drummers in the area should check them out!